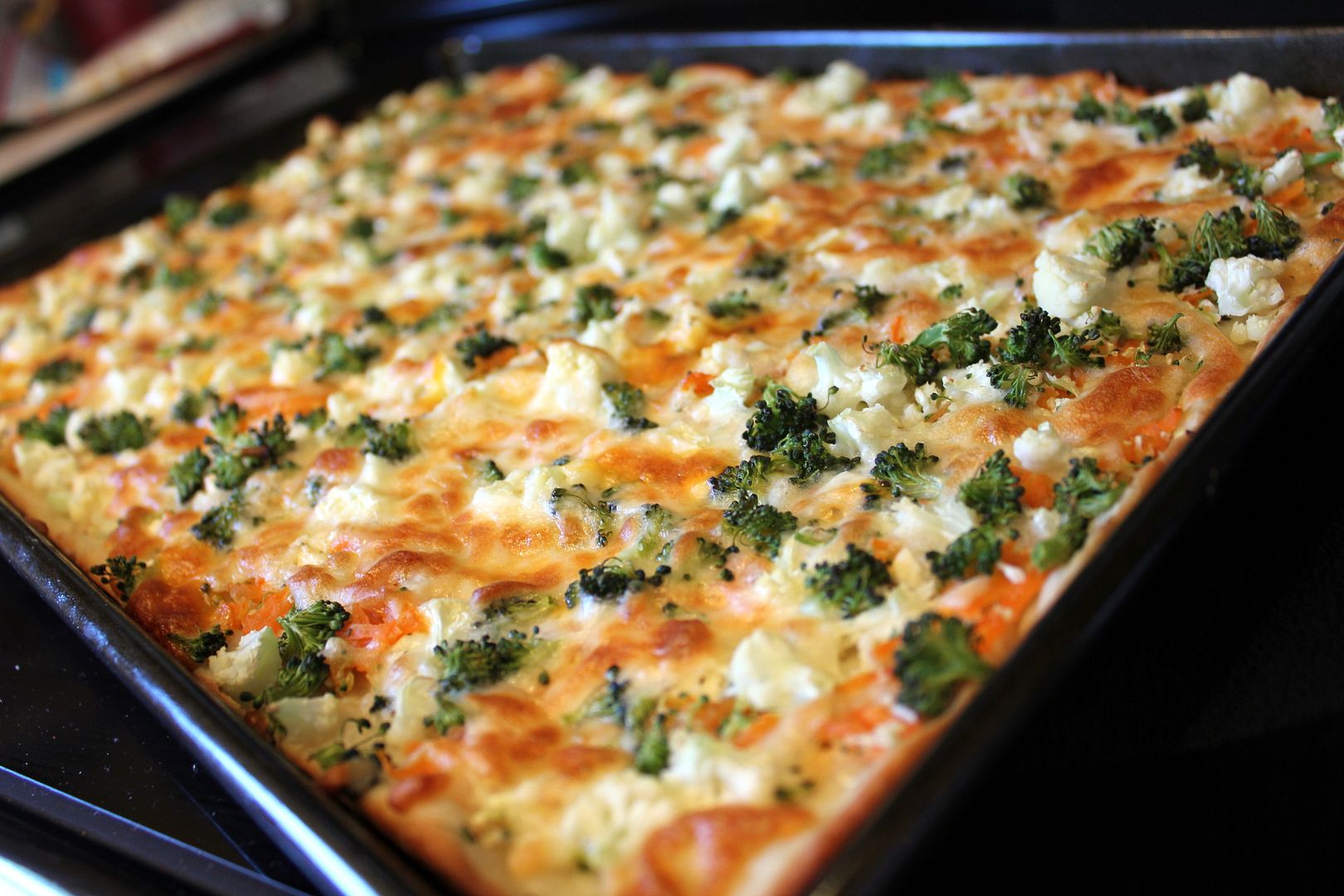 Doesn't that looks scrumptious?!
Let me tell you, IT IS! I found this recipe from a blog that I've stalked for a while now,
All Things G&D
. It's such a fun blog, and especially now since they've added an adorable little girl to their family. Dusty is the D and she is a great writer, is so brave when it comes to decorating with fun, bold colors, and is such a great hands-on mom. Go check it out - she's fabulous!
So...back to the food....
here's
the link to her post. Try it. Love it. I promise you will.
(I have to add that I just used plain old alfredo sauce - in hopes that my 6 year old would eat it. Didn't help. He saw veggies on it. :D Still, it was scrumptious!)
Ingredients
Pizza Crust
Roasted Red Pepper Alfredo Sauce
Veggies
Shredded Cheese

Directions
Spread a pizza crust onto a cookie sheet/jellyroll pan (I use the just-add-water pizza crust mixes). Spread a light layer of roasted red pepper alfredo sauce over the crust, top with your favorite vegetables and cheese, and bake according to the crust directions.
On a side note, I'm sorry that my posting has been pretty scattered lately. We've been trying to makes some major decisions for our family - like career changes, moving, etc. We still haven't quite gotten there, but I can tell you that the house will be going back up for sale in the next month. Who knows what will happen...Hopefully we'll sell! :D And then...it's still a mystery. Whatever we decide will be fun. An adventure. No more being safe and boring. :) Because the house will be for sale soon, stay tuned for some fun make-overs! The master bathroom is first! I'm SO EXCITED!